Meet us at Inspiration Day 2023 in Antwerp
Inspiration Day is an annual telecoms conference organised by Netaxis Solutions. The event brings industry experts, thought leaders and enthusiasts across cloud communications to discuss the latest trends, innovations and best practices.
This year, Netaxis Solutions partners with Cloud Communications Alliance (CCA) for an inclusive double event scheduled for the 7th and 8th of June 2023 at the Hilton Old Town in Antwerp, Belgium.
Day one is CCA's forum, which includes an afternoon of insightful discussions and analysis on various regulatory and industry subjects.
Day two is hosted by Netaxis Solutions and brings the return of Inspiration Day. Technical experts, market analysts and commercial gurus will provide keynotes and panels, discussing cloud-based voice solutions, unified communications & collaboration tools, customer experience best practices, and many more. On top of that, attendees can benefit from great networking opportunities with global vendors and service providers.
The event agenda promises to be engaging and insightful, with a wide range of topics across technical and commercial tracks. Keynote speakers and panellists are leading service providers, analysts and vendors from across cloud communications who will provide an in-depth analysis of the industry's current state and valuable insights into the future.
Inspiration Day 2023 sponsors are leading companies across the industry, such as Oracle Communications, Cisco, Akixi and Enreach for Service Providers. We are also proud to be the marketing partner of Inspiration Day 2023, collaborating closely with Netaxis Solutions to plan and organise this remarkable event.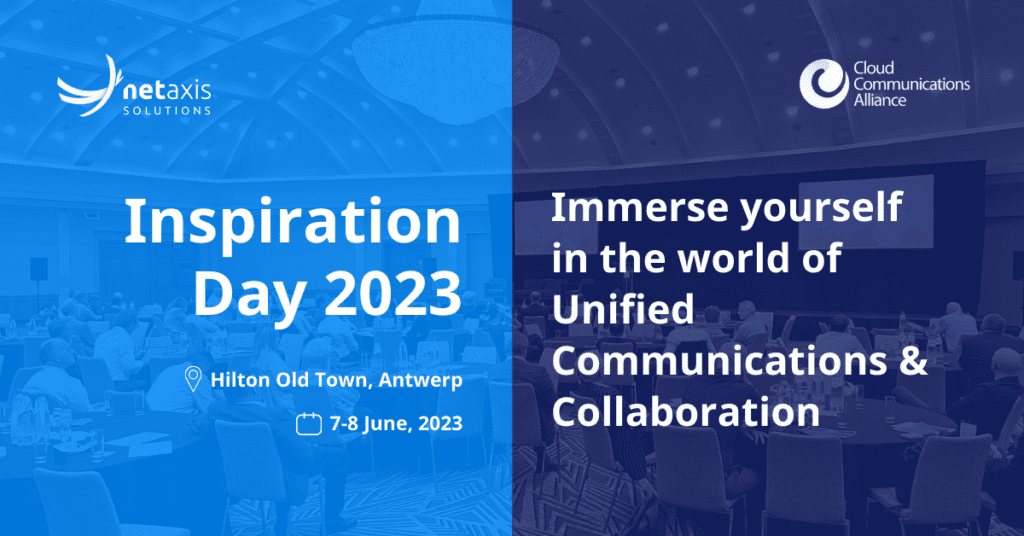 Event Planning & Organisation
Our team has been at the heart of making Inspiration Day 2023 a success!
We've organised and planned every detail, ensuring attendees will get the most out of it. From meticulous event coordination and planning to generating audiences and promoting the event across various channels, we've amplified the event's visibility, attracting industry professionals from far and wide.
Let's meet at Inspiration Day 2023
We're happy to join Inspiration Day 2023 in Antwerp, Belgium, working on-site to help with the event coordination. You'll find us at our stand, ready to meet you and share more about our services. Don't hesitate to approach us and discuss how our fractional services can benefit your business. 
We're also excited to announce that our team is preparing a special prize draw exclusively for event attendees, so stay tuned for more details on the Fractional Teams LinkedIn page. 
Looking forward to seeing you there! 
Fractional Teams is a company that provides product consulting and digital marketing services for B2B cloud communications and ICT software organisations. With extensive industry knowledge and years of experience, the company brings innovative, fractional services to businesses – accelerating business growth.
Find out more about Fractional Teams at fractionalteams.com
Netaxis Solutions is a leading telecommunications company that creates innovative software solutions and services for Service Provider networks – Cloud-Native, Datacentre-based or Hybrid.
Find out more about Netaxis Solutions at netaxis.be
About Cloud Communications Alliance (CCA)
The Cloud Communications Alliance (CCA) is a global non-profit organisation dedicated to the growth of the cloud communications industry. The company facilitates knowledge sharing, networking opportunities and development to help businesses build, sell and scale their services and solutions.
Find out more about CCA at cloudcommunications.com
---