Is a fractional marketing team right for you?
Does your business struggle to develop a fine-tuned marketing strategy? With marketing being the main lead generation tool for most businesses, it's a vital part of any company's revenue stream. However, it takes a lot of time and energy to develop a strong, effective marketing strategy. 
That's why many businesses decide to hire marketing directors or chief marketing officers. This person is responsible for every facet of the marketing strategy. Since chief marketing officers have a lot of responsibilities, they are usually paid quite well. If your company doesn't have a large budget, you may want to consider a fractional marketing team. 
You could hire an expensive staff of full-time marketers. However, a fractional marketing strategy may be more cost-effective. 
This strategy allows you to pay only for the amount of work you need. Fractional marketing teams work part-time and on-demand. 
Fractional teams help small businesses that can't afford to pay for a large marketing team. It allows them to still have a focused marketing strategy. 
This marketing strategy can be deployed across many channels. In the article, you'll find information on what a fractional marketing team does and why this approach might be right for your business. 
A fractional marketing team is affordable​
According to data from Payscale, a full-time chief marketing officer can expect a salary of around $175,000 per year. That's a lot of money to spend on one employee, and it's not common for small businesses to lack the budget for this type of business expense. 
A fractional CMO can provide your business with sophisticated marketing strategies. Plus, it'll come at a fraction of the cost of a full-time marketing leader. 
Fractional marketing teams can work as a marketing consultancy team. They'll advise your business on the best marketing strategies. You can fill in your fractional marketing team as needed depending on what types of marketing strategies you want to try. 
It would cost your company a lot of money to hire a full-time social media management guru or campaign management expert. With a fractional marketing team, however, you can fill in these roles with part-time "employees" who can get the work done as needed. You won't have to pay expensive salaries and benefits, but you will get a similar level of marketing expertise and execution.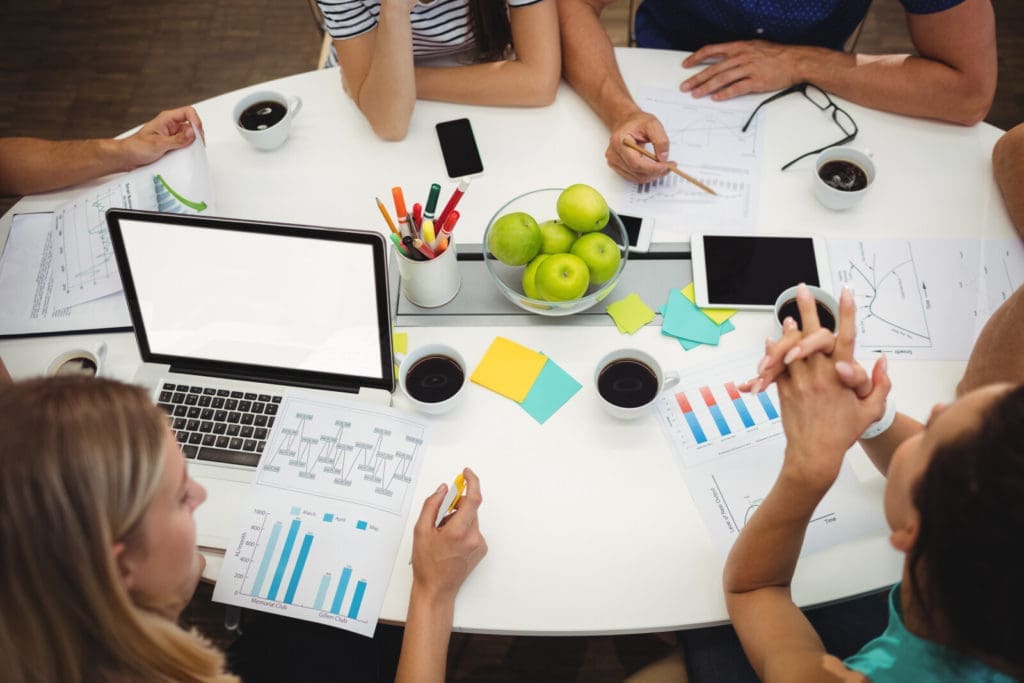 A fractional marketing team provides all sorts of services​
Are you a small business owner trying to get your marketing strategy off the ground? You likely want to allocate time and money towards multiple marketing channels. 
Those channels likely include search engine optimization and social media marketing. They may also include pay-per-click advertising and a website redesign or new website launch.
Perhaps you even want to dive into the world of content marketing. That involves using blogs, eBooks and whitepapers as part of your marketing mix.
So, you've decided that you want to spread your marketing budget across all these channels. You may feel overwhelmed by the amount of work involved. You have a few options at this point. You can do it yourself, hire a full-time team with specific roles for each channel, or hire a fractional marketing team to handle it for you. 
Implementing effective marketing strategies across every channel takes a lot of time. It's unlikely that you'll be able to do it yourself or with your existing team.
Hiring a full-time marketing team also takes a lot of time and money. You'll have to decide if you have the budget for this kind of expense. For these reasons and more, using a fractional marketing strategy makes a lot of sense.
Fractional marketing can give your business marketing direction
Fractional marketing can help you get specific tasks done on each of your marketing channels. It can also be used to give direction to your company's overall marketing strategy.
A fractional CMO works part-time. This allows your business to get the advice and direction of a full-time CMO without paying for the expensive salary.
You can hire a fractional CMO before you start hiring anyone else in the marketing department. The fractional CMO can help you figure out exactly which roles you'll need to fill with full-time employees and which roles can be filled by a fractional marketing team. The fractional CMO can provide this advice early on and you won't have to continue paying them years down the line. 
One of the best things about a fractional CMO is that they're attuned to the needs of your business as a whole. You can use a fractional CMO to get expert advice related to revenue streams, customer journey mapping and customer acquisition. Of course, all of these other areas of expertise would be included along with the CMO's expertise in the marketing space. 
Now you can decide if a fractional marketing team is right for you
Fractional marketing teams work best for two types of business. The first is a small business in need of a focused marketing strategy. The second is a larger business with a lot of smaller marketing roles to fill. 
If your business falls into one of these categories, you may want to learn more about fractional marketing. In that case, be sure to get in touch with the fractional marketing experts at Fractional Teams. They'll be able to tell you if fractional marketing can help you develop and execute a cost-effective marketing strategy.
---